Staff
Our dedicated staff members are here to provide support, compassion, and information to help you through your journey of grief and the celebration of your loved one's life.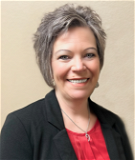 Deana Grissom
Licensed Funeral Director/FDIC/Manager/Pre-Arrangement Specialist
dgrissom@houseofangelsfh.com
Deana Grissom is a resident of New Home, TX, a small community located just south of Lubbock, TX, in Lynn County, TX.

Deana was raised in the Texas Panhandle, where her parents, Harlan and Mary Ann Resch were pastors of the Church of God in Tulia, TX and Hereford, TX. She graduated from Hereford High School in 1991 and went on to attend West Texas State University in Canyon, TX. While in Canyon, she worked for the musical drama "TEXAS" for 2 seasons as a host. Deana married Billy Grissom in 1994 and together they have 2 children.

In 1997, Deana began her funeral home career, working for Rix Funeral Directors in Hereford, TX as a Visitation Host, moving her way up to becoming the Office Manager. She attended Amarillo College from 2002 - 2003, graduating with an associate degree in Mortuary Science in December of 2003. While attending college, Deana worked at Blackwell Funeral Home in Friona, TX and Parkside Chapel Funeral Home in Hereford, TX.

Shortly after graduation, the family moved to the San Diego, CA area to join Billy, who was now serving in the United States Marine Corps. The family resided in the area for 7 years. Deana became a Licensed Funeral Director in the state of California, working for Eternal Hills Memorial Park Mortuary and Crematory and also with Berry-Bell & Hall Mortuary.

In 2010, the family relocated to Lubbock, TX, at which time Deana became a Licensed Funeral Director in the State of Texas. She began working for Resthaven Funeral Home and Memorial Park. In 2013, she made a move to Combest Family Funeral Homes of Lubbock and Tahoka.

During her career, Deana has been a member of the Southern California Funeral Directors Association. A member, serving in all positions of the board, of the Panhandle Funeral Directors Association Board and has also served on the Texas Funeral Directors Association Board.

While growing up, Deana was involved in a "Family Music Ministry", where the whole extended family would travel around every weekend to different churches and minister in music. This became her favorite part of ministry.

Outside of her working career, Deana and her family are very involved with happenings in their local community. She enjoys family time, time spent with extended family is a big plus! Her hobbies include cooking for family gatherings and working with the animals around their small family ranch. Deana also enjoys crocheting scarves and hats for the cancer centers and nursing facilities in the area.

Proud family members that have been a blessing to me throughout the years include, my wonderful soulmate, Billy, our daughter and son, Rebecca and Brandon. Mother and Stepfather, Mary Ann (Resch) and Roy Fowler, Sister, Debbie Wait, Brother and Sister-in-law, Rick and Cheryl Resch and several nieces and nephews and their families. I could not have gotten to where I am without their love and support.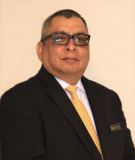 Joe Rodriguez
Co-Manager/Funeral Assistant/Pre-Arrangement Specialist
joer@houseofangelsfh.com
Hello, my name is Joe Rodriguez, I am a long-time resident of our beautiful city of Lubbock. I grew up living and I was raised in the small community towns of Lorenzo, Texas and Idalou Texas. Which to this day I still have loving family residing in these communities. My parents are Joe and Irma O. Rodriguez. I am blessed to have my sisters Lorraine, Norma, Verna, Anitta, Liza and Delfina and brother Danny. I am truly blessed with an awesome son Anthony; he has been a true blessing of my life. Anthony has been by my side and helped me walk through this journey of my life. I come from a family with a musical background. As a family with my youngest sister being our director, we are the choir that plays every Sunday at 12:30pm. This is a ministry that I truly love and look forward to every week. It's an amazing feeling to see my family support each other in this ministry and to encourage our next generations to continue with his work. It is a true blessing to give back to my church, I sit on our parish council. I am a true believer in patience being a true friend and can result in many blessings. Now with this new journey in my life, House of Angels Funeral Home. I pray to a man whom I loved to work for, his wisdom, his knowledge, his compassion, his stories and the love of this business. Mr. Ron Guajardo, I pray I can fill his shoes and serve our family's like he did. Just know that I love what I do and I will give you my best. I am thankful for the many blessing I have received and all my family and friends. I would like to encourage everyone who like to stop by and have a cup of coffee with us. If you want to ask questions about a funeral or a pre-need, please stop by and we would love to sit and visit with you.

God Bless You and Your Family
Be Safe
Joe Rodriguez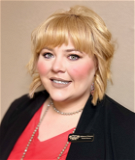 Rebecca Grissom
Pre-Arrangement Specialist/ Visitation Host/ Administration Assistant
rebeccag@houseofangelsfh.com
Rebecca is a resident of New Home, TX in Lynn, County. Rebecca grew up around the funeral profession and started working at a young age within the business. In 2013, at the age of 17, she began working as a visitation host and a Funeral Assistant and worked her way up to becoming a head office administrator. Rebecca graduated from Frenship High School in 2015, and then attended and graduated from Amarillo College with her Associates Degree in Mortuary Science in 2017. She has a strong heartbeat and passion for many different tasks within the funeral profession and is currently seeking her Funeral Directing and Embalmers apprenticeship. Rebecca is currentaly one of our licensed Pre-Arrangemet Specialist. She is an active member of her church.